TV Shows:

I know I'm late on the Scandal train but, I'm really enjoying this show. It is full of interesting and dynamic characters who all have great chemistry with each other; especially President Grant and Olivia Pope. This is show for someone looking for something thrilling, romantic and fun.
–
This show is so good. It is SO good. I know on the outset it looks dumb, right? That's what I though too, at first. But that image of a dumb show about a talking horse wearing clothes is not at all what this show is. I'm glad that I watched, this show has influenced me in the way that I write, it has influenced my taste in shows and the way that I look at other people. Bojack Horseman is so funny and so deep and so sad. But, you'll be happy you gave it chance. Trust me.
–
I've seen the movie Psycho. I quite enjoyed it and when I heard that a TV series based on the film was being made I turned my nose up and didn't give it a chance. Until I decided to humor it and watch one episode. I loved it immediately. This show is entrancing and thrilling to watch. It'll grab onto you immediately and you won't want it to let go. That sounded kinda creepy but, rather fitting for the show don't you think?
Movies:
This is a Korean film about zombies. Who cares right? Zombies have been done to death. That's what I thought until I heard about all the success that this movie has had. So much so that an American version is said to be in the works. So I watched it. I love this movie so much. It definitely has a place in my heart, right next to The Breakfast Club. This movie does zombies right. This movie will keep you on the edge of your seat. It will make you laugh and cry and sweat. It's so good.
–
This eight year old animated film is fun and endearing and a little creepy. The animation in this movie is on point as well. I love how they gave each figure their own look.  I love 9 because I've never seen an apocalypse done this way. With no people. I know it may not seem that interesting but these little characters make their way into your heart and the story that revolves around them will make you think.
–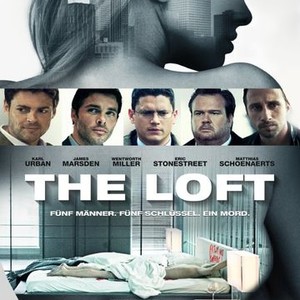 I'll be honest I was a little wary of this movie before choosing to watch it. I didn't look like the mystery would be very enthralling at all. However I was pleasantly surprised that it was just that. This movie has all kinds of twists and turns in it and not everything is as it seems. Which a good mystery should do.
–
I was up late one night and decided to turn to this. This movie is so interesting. This film starring Cher and Winona Ryder will have you feeling nostalgic and happy. This is a movie to watch on a dreary day with not much to do. I know that the movie poster may make it look kinda kooky and like a bad comedy, but it's not. There are definitely comedic moments but this movie will have you feeling some type of way by the end of it.
Anime:
I have so much to say about this movie. First of all the animation is stunning, it is beautiful. The storyline is deep and the ending is realistic. I love the focus around the weather, they met in the rain and the rain became a theme. The rain meant that they would see each other again. I would recommend this movie to someone who says that they don't like anime. I would recommend this film to everyone.
–
I gotta talk about the animation first (again). This anime looks so different. It is different. It is distinct to this anime. This anime has such an interesting color scheme and it shows way more as soon as they get to the realm of Disboard. I love all of the thought that went into the games that they play; the way that they are played. I love their relationship as brother and sister and I love seeing how close they are to each other. Plus, who doesn't love an anime genius or two?
–

If you've been in the anime community for an extended period of time then you have probably seen this guy once or twice. I decided to watch this to see what all the hype was about. It definitely lived up to its reputation. I love this character so much, I love how dynamic and real this dude is. The supporting characters of course have their own interesting stories to tell and they help to build this character up even more. But listen if you watch this, stop after the Shishio arc and go read the manga picking up from where you left off in the anime. After the Shishio arc nothing is canon in the anime.
Books:
The Hand That Feed You-A. J. Rich
This book is a page turner from front to back. You meet some questionable characters in this book. Of course like all good mysteries there is quite the twist at the end. The way things went down is the shocking and of course the who-dun-it is answered in a way that would terrify anyone.
The Life We Bury-Allen Eskens
This book is rather dark. It deals with a lot of interesting topics. But the main character is really someone to root for. He's relatable and I love it. I can honestly say that the reveal was shocking, at least for me. Once again, a page turner.
Kpop:
Twice- Three Times A Day
This song has an unexpected calypso (islandy) feel to it. It's catchy and different from their usual.
F(x)- Milk
This song has Indian roots to it and I absolutely love it. It goes in different directions all throughout the song and they do this lovely harmonized verse during the middle of the song. The bridge is everything and they should be bigger.
F(x)- Shadow
This song is a little creepy but it's different. The song is about a shadow that falls in love with its caster. This is catchy and will put a smile on your face.
Wings- Hair Short
Wings is duo of two very talented girls and I don't understand why they aren't bigger. I fell in love with song with the first listen. The video is the classic creepy twins and they fall in love this guy and then they kill him. It's great, I swear. But seriously this song was a bop. I'm still waiting on their comeback. Give it a listen.
MBLAQ- Cry
I really miss MBLAQ. I don't know if they're still together or not but, if you've been in the Kpop community for awhile you've probably heard of them. This song got me hip to this group. It is dramatic and fun to listen to. This is the song that you would sing along to dramatically in front of a mirror at home.
Thank you for reading,
God bless